Hello everyone,
Due to high winds and 90% chance of rain forecast, we have decided to only hold the Annual General Meeting part of the event and ditch the outdoor activities.
We will relocate the event to 6 Stirling Avenue, Leamington spa, CV32 7HN, courtesy of our Chair who is happy to host the meeting.
Please arrive 11:15 for 11:30 – 13:00 meeting.
RSVP here if you haven't already: https://airtable.com/shriRYZ67GWkymj10
We'll provide some nibbles!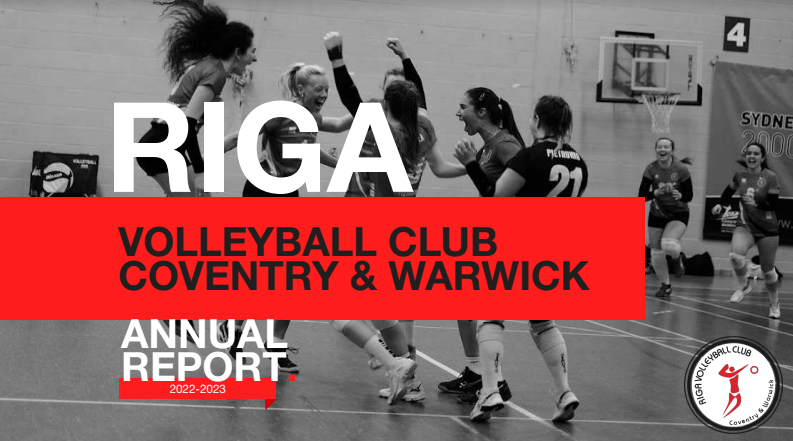 Lastly, we're on the lookout for new committee members! See more detail about that here!
Please see below a brief description of all our roles, and if there's anything of interest in there, please let us know 🙂
Hope to see lots of you there!
Jules, Riga General Secretary
---
The committee roles, in a nutshell:
Club Chairperson – This person steers us, is part of strategic planning conversations and has key decision-making duties in all our committee plans.
General Secretary – Share information with the club's members and look after the admin side of things. This can be as big or as small as you'd like it to be!
Club Treasurer – Help make Riga a Club that has solid, healthy and accurate finances through managing money and the records of it all.
Club Development Officer – Grow volleyball in our area and give people more (or better) opportunities to get into volleyball and advance in it.
Junior Development Officer – Work with our Development Officer to create a program of success for our junior players.
Club Welfare Officer – Create a safe space for players to enjoy and implement good safeguarding practices for all our members.
Team Manager (for your respective team!) – Liaise with other clubs for match days and work with the coach closely to help the team have a great playing experience!
Recreational Session Coordinator – Make the recreational sessions happen by being the person who answers the WhatsApp group, brings the balls and stats the session!
Events Manager – Go beyond volleyball. You'll look to keep our members happy and engaged through social events. This role can be as big as you want to make it.
Coach – Either as lead or as an assistant, we always welcome enquiries from people interested to coach our teams or our Juniors! We can help you advance professional development as a coach too! Right now we're especially keen to find a coach interested in developing our Men's teams.
Web admin – Keep our website up to date and help us improve it!