Bablake School – Recreational Volleyball and Men's Team Training Venue
Bablake School
Coundon Rd
Coventry
West Midlands
CV1 4AU
Enter the school grounds off Coundon Road and drive through the school, the sports hall is at the back (Circled in red below) and there is parking right outside.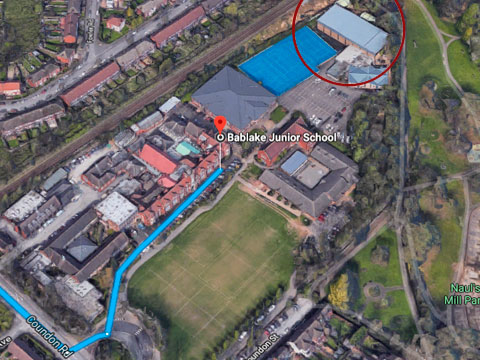 Centre AT7 – Women's Teams and Juniors Training Venue
Centre AT7
12 Bell Green Rd
Coventry
CV6 7GP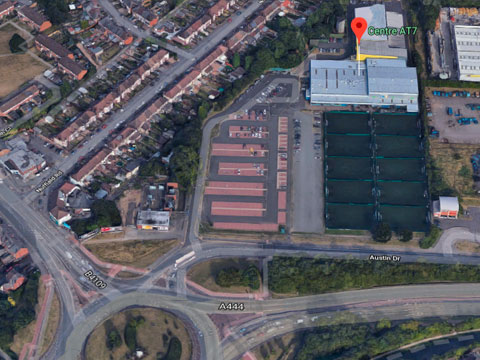 Alan Higgs – NVL Match Venue
Alan Higgs
Allard Way
Coventry
West Midlands
CV3 1HW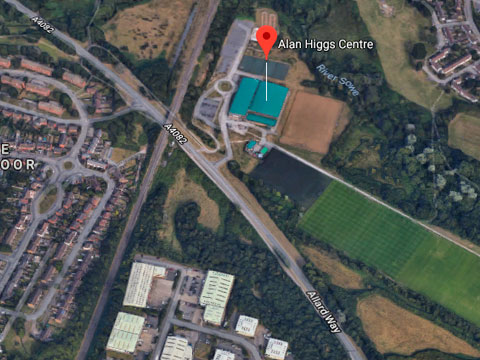 Newbold Comyn Park – Outdoor venue
Postcode: CV32 4EW
Parking: Free parking.
Main car park is at the end of Newbold Terrace East.
Preferably park in the second car park, further from Newbolt Comyn Leisure Centre (keep driving past the centre on your right), as this is closer to the field.