CONGRATULATIONS and Happy Birthday to our Club President Žano who today celebrates his 100th birthday!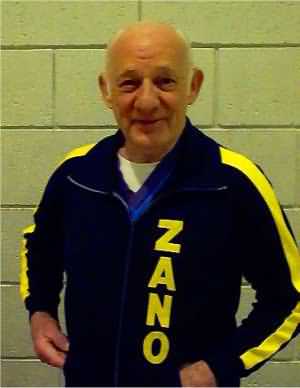 Žano is the epitome of "Volleyball for Life". He started playing when he was 10 and didn't finish playing until he was 81 as a regular member of the recreational sessions. That's 71 years of playing volleyball! He is still one of our biggest supporters coming to home games and following our progress via socials and email! He has contributed so much to our sport and we're honoured and privileged to have Žano as part of our Club and as our honorary President today still.
Žano was one of the 3 founding members of our Club alongside 2 of his closest friends Džeks (Jackie) Riekstins, Juris (George) Kesteris and Žano. They are pictured here left to right.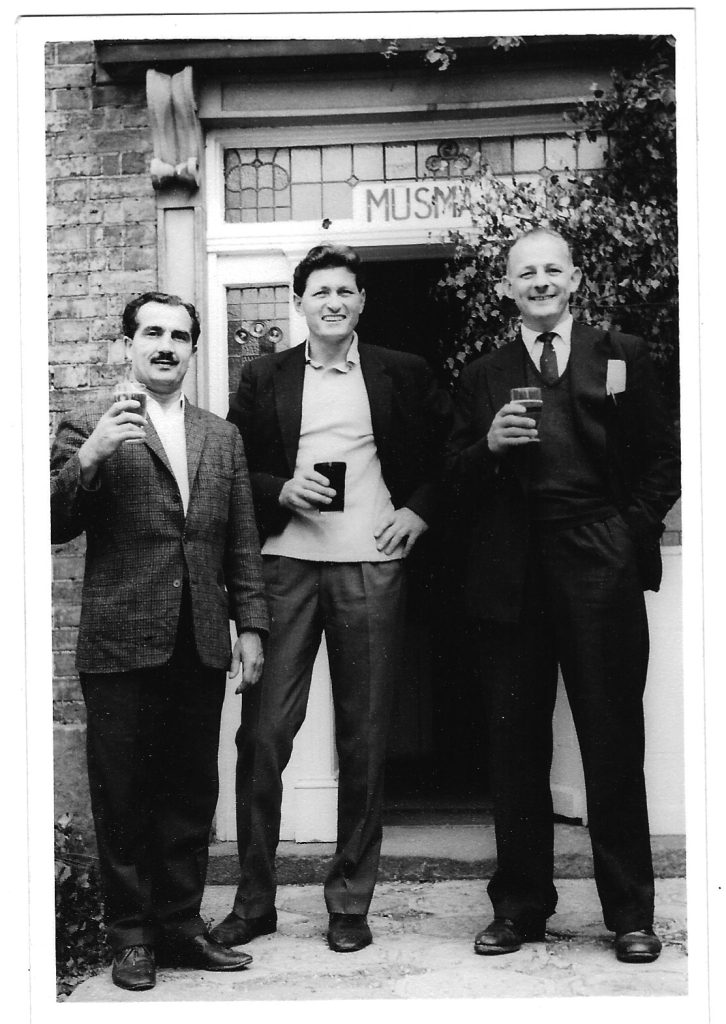 Žano and his friends were originally from Riga in Latvia – which ultimately lead to the Club getting its name. Without Žano and his friends our Club may well not exist (certainly not with such a rich history as it has) and we would not all be enjoying playing volleyball proudly under the Riga name. We owe him and his friends a lot! You can read the full history of the Club here – Riga Volleyball Club History – Coventry & Warwick Riga Volleyball Club
The Club first began back in 1947. It's original name was Auseklis – meaning 'morning star'. The players went from strength to strength.
Here we have the Auseklis team in 1948.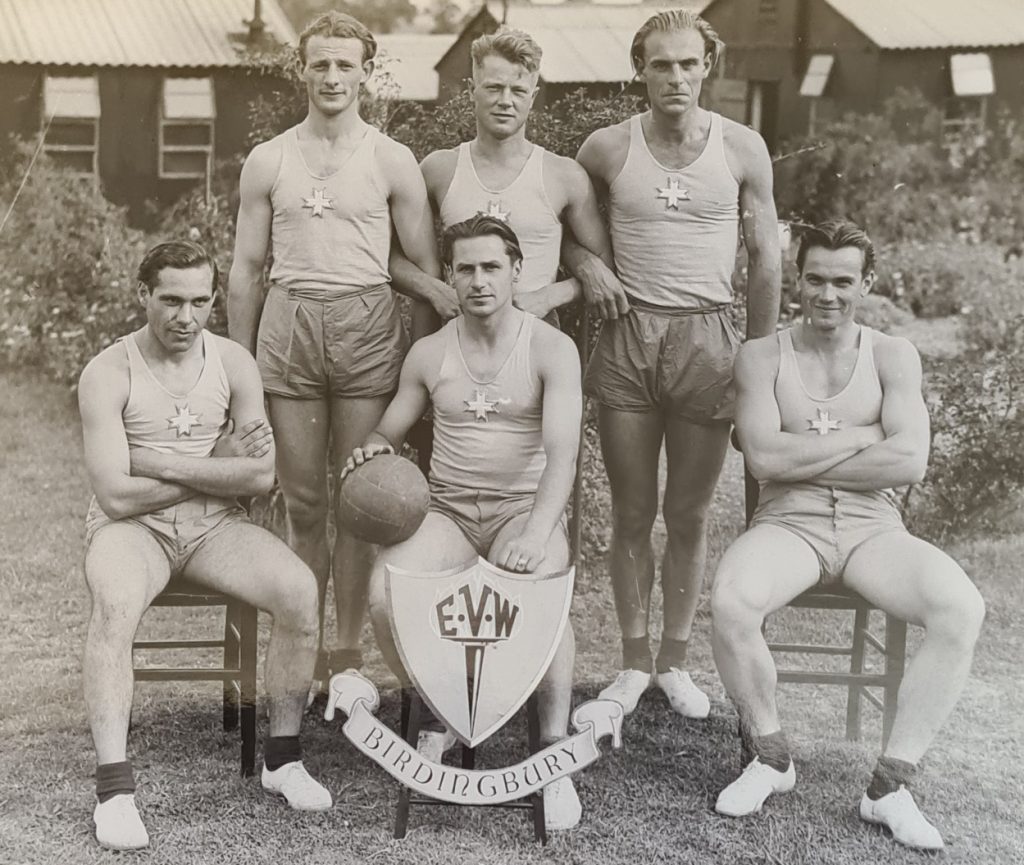 And here's Žano spiking whilst playing 3 v 3 outdoors.
In his twenties (back in the days when a dig counted as two-touches!), Zano was world class and he took this into years of playing volleyball.
In 1952 the KSK team picked up the competitive spirit and this is Žano with his team (Zano is back row 2nd from the left).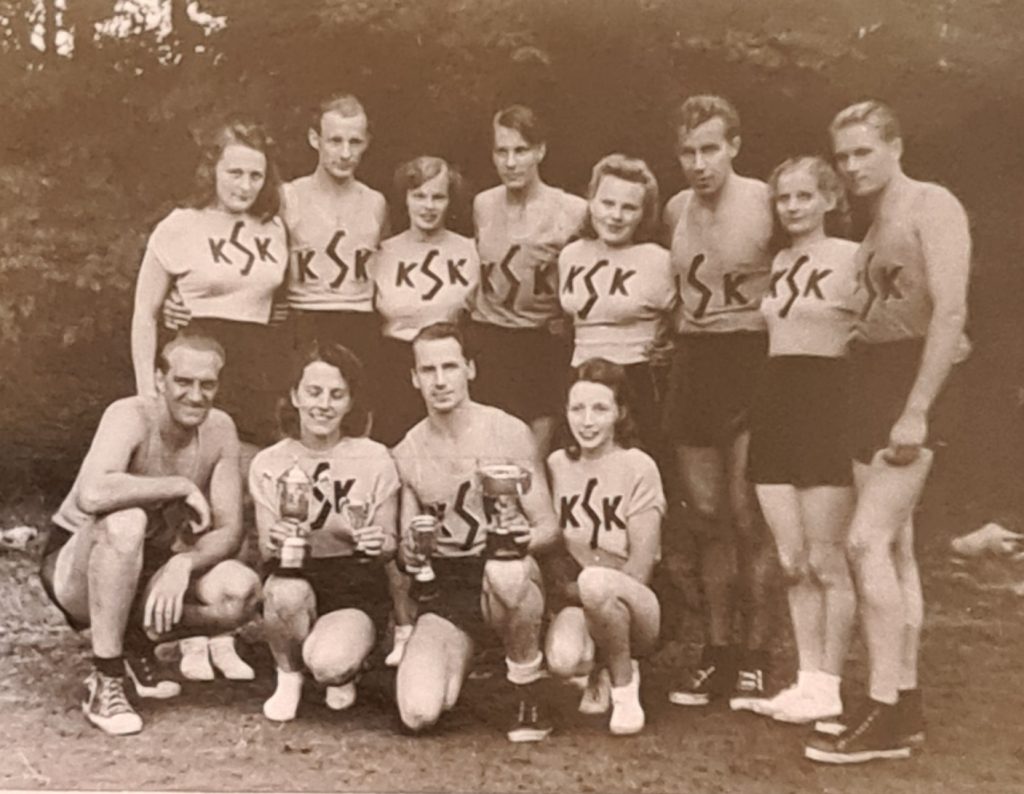 Žano's love for the game was such that his whole family were always involved. Her's Žano with his family (wife – Elvira; and his two children – Daina and Zig.
In 1986 Žano was still playing in the first team for Riga – in fact he turned out against Bradford in NVL Div 2 on the occasion of his 65th birthday!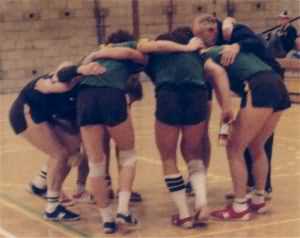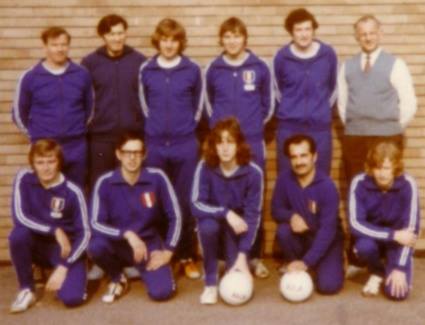 In 2004 the Vets organised a trip to a tournament in Talsi Latvia (back to the home roots of Riga) and Žano was one of the central figures.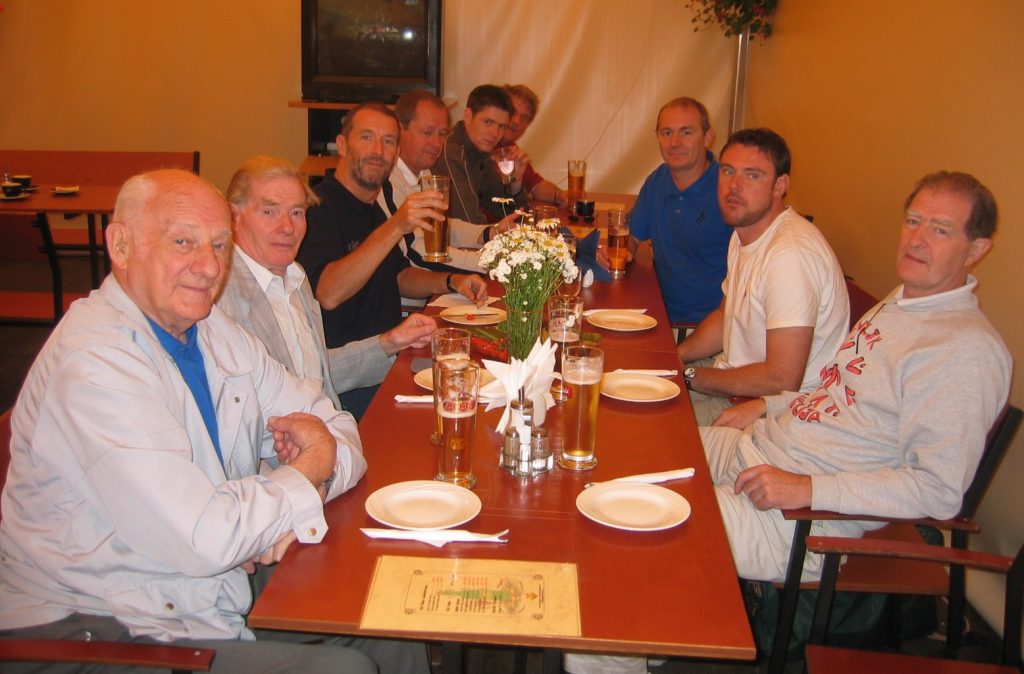 Žano also love the off court side of Riga volleyball and was always helping out or at a social event.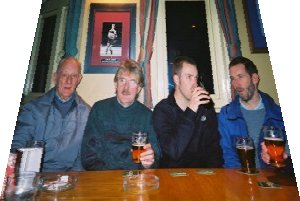 Žano was also a regular at games. Here he is congratulating M1 on a semi final win in 2002: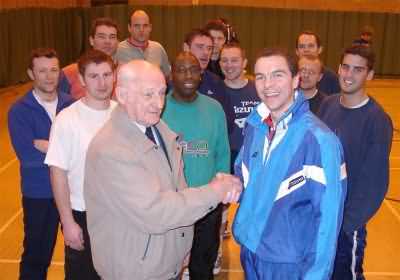 Cheering on W1 v Malory with his dear friend Rai (who we all miss dearly):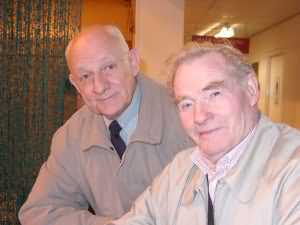 Cheering on the ladies and bringing them a box of chocolates in 2016:
Watching many an NVL game: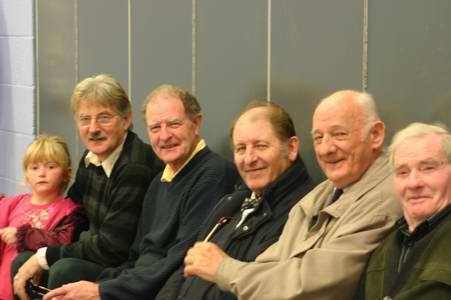 And of course many of you will know Žano best for the tournament at the spiritual home of Riga – Musmajas. It's here Žano opened the doors for all Riga players every summer to take part in the infamous Riga summer tournament and where we have so many happy memories.